This document describes how to get started with Kronometrix Data Analytics Platform – SaaS version, using Kronometrix FREE plan.
Kronometrix FREE
A free service, no credit card, with no commitment, to help you get started to capture, analyze and visualize data from different systems and applications. For software developers and small companies looking for transparent and vendor independent view for all their services.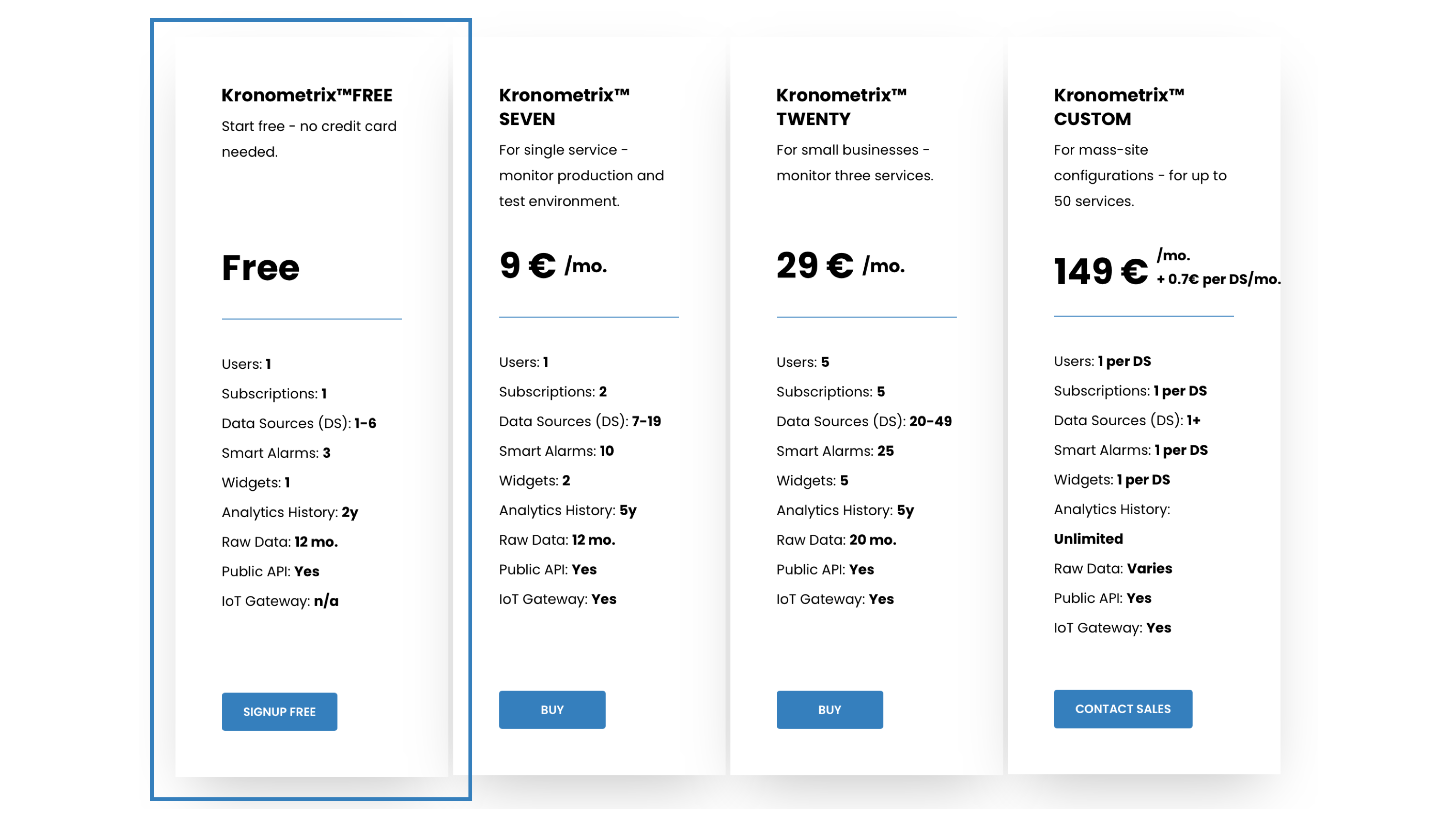 Kronometrix FREE includes the following features:
Users: 1
Subscriptions: 1
Data Sources (DS): 1-6
Smart Alarms: 3
Widgets: 1
Raw Data: 12 mo.
Public API: Yes
IoT Gateway: n/a
Users
A valid and active Kronometrix SaaS ("Kronometrix User") user account. Users can create one or many data subscriptions to capture and analyze various data.
Subscriptions
A collection of data sources of a certain type having a unique id ("Subscription ID", "SID") which belongs to a Kronometrix user to analyze and monitor data. Example: computer performance data subscription, end-user performance data subscription, indoor air quality data subscription. Kronometrix can handle one or many data subscriptions. Learn more
Data Sources
Data Source ("DS", "ds", "data-source") means any system (virtual or bare-metal), web application, enterprise service, a data logger or sensor connected to a public or private network with a valid IPv4 or IPv6 address, and bound to a single Kronometrix Data Subscription ID (SID). For example: 3 virtual machines are considered 3 data-sources, no matter how many devices and components they might. Learn more
Smart Alarms
To keep up and get notifications from Kronometrix, you can setup alarms. Predefined logical conditions using a special algorithm, based on sampling the prescribed frequency and duration of trigger events, to eliminate the typical flood of unnecessarily repetitive alarms. Learn more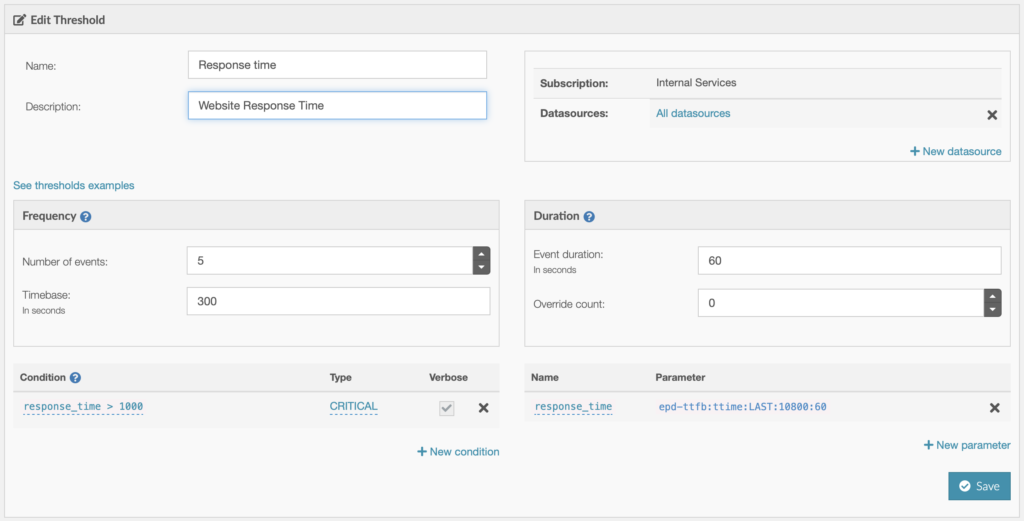 Widgets
A user-interface component, like a chart, indicator which can be accessed using a unique ID ("Widget ID") and can be added to 3rd parties portals using IFRAME capability. Learn more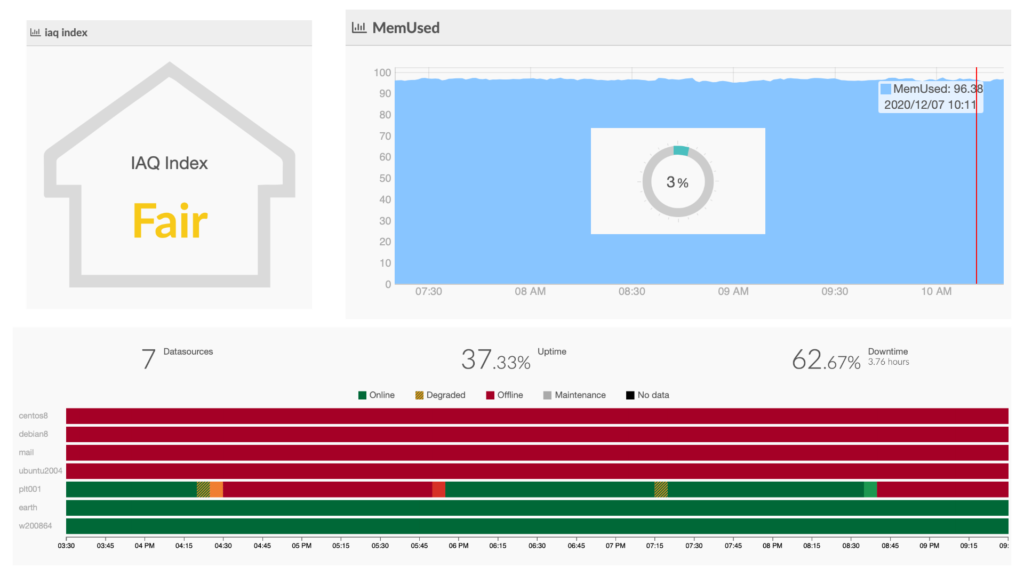 IoT Gateway
A ready made software image for Raspberry PI computers to capture various data from sensors and industrial equipment using different communication protocols. Includes Kronometrix Data Recording module and ready made configurations for different systems and devices. Learn more
Open Your Free Account
Get started with Kronometrix SaaS by opening your free Kronometrix account.
Provision Your Data
Read and find out how can you get started to capture and visualise data from your systems, services and applications. See here for more information.
See and Act
After you have created your account, data subscription and provision your data to Kronometrix, you can easily check how you access, analyze and visualize your data. Check it out.
Have any questions?
If you need help or have any questions about Kronometrix please dont hesitate to contact us.